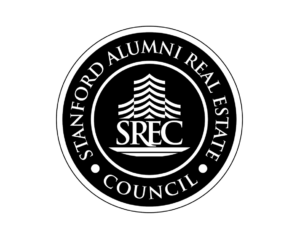 Stanford Alumni Real Estate Council (SREC)
Our SREC Members are best in-class.
Established leaders in real estate and the built environment, they come together with their peers and fellow alums to inspire and challenge one another to move their industries forward. They collaborate, support each other, and equally important, have fun together.
SREC members develop the minds that will shape the built environment of tomorrow with their financial support of SPIRE and their vital role in its student initiatives.
Interested in becoming an SREC member? Inquire Here.
Return to Directory
Preferred Name: Derek

Last Name: Alley

Degree String (Type, Year): ('06)

Job Title: CEO

Company Name: VCC Construction

Bio: Derek Alley is the Chief Executive Officer at VCC Construction and leads the Executive Management team. His major responsibilities at the firm have included company operations, strategic planning, project management, relationship management, contract negotiations and financial analysis. Prior to joining VCC in 2008, Mr. Alley worked at BlackRock, Inc in their Private Equity Real Estate Acquisitions Group based in San Francisco, CA. Prior to joining BlackRock, Derek worked with Deutsche Bank in their Investment Banking Division. He also currently services as Lead Bank Board Director for Encore Bank. Derek is a member of the Young Presidents Organization, ICSC, ULI, the Texas Real Estate Council and sits on the Board of Directors for the Variety Charity of Texas. Mr. Alley holds a Bachelor of Science degree in Management Science and Engineering from Stanford University.