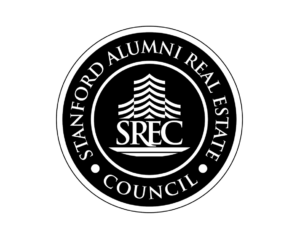 Stanford Alumni Real Estate Council (SREC)
Our SREC Members are best in-class.
Established leaders in real estate and the built environment, they come together with their peers and fellow alums to inspire and challenge one another to move their industries forward. They collaborate, support each other, and equally important, have fun together.
SREC members develop the minds that will shape the built environment of tomorrow with their financial support of SPIRE and their vital role in its student initiatives.
Interested in becoming an SREC member? Inquire Here.
Return to Directory
Preferred Name: Brad

Last Name: Geier

Degree String (Type, Year): ('79)

Job Title: Managing Partner

Company Name: Merlone Geier Partners

Bio: Brad Geier is a founder, co-owner and managing partner of Merlone Geier Partners, a private real estate investment firm focused on the acquisition and redevelopment of retail and mixed-use properties on the west coast. The firm has raised over $4.5 billion of discretionary equity capital over the past 30 years, acquiring over 175 properties. Mr. Geier is a member of the Urban Land Institute and ICSC. He is an emeritus trustee of Stanford University, a director of Lucile Packard Children's Hospital Stanford, a trustee of Positive Coaching Alliance, an honorary lifetime trustee of The Bishop's School, and a member of the Policy Advisory Board of the University of San Diego Burnham-Moores Center for Real Estate. Mr. Geier holds an AB in History from Stanford and an MBA from Harvard.