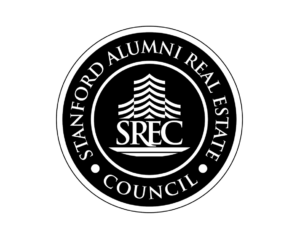 Stanford Alumni Real Estate Council (SREC)
Our SREC Members are best in-class.
Established leaders in real estate and the built environment, they come together with their peers and fellow alums to inspire and challenge one another to move their industries forward. They collaborate, support each other, and equally important, have fun together.
SREC members develop the minds that will shape the built environment of tomorrow with their financial support of SPIRE and their vital role in its student initiatives.
Interested in becoming an SREC member? Inquire Here.
Return to Directory
Preferred Name: Don

Last Name: Ankeny

Degree String (Type, Year): (MBA '83)

Job Title: President & CEO

Company Name: Westcore

Bio: Don Ankeny is President and CEO of Westcore. Prior to Westcore, Don was a partner at Robertson Stephens and before that a partner with Trammell Crow Company. Don graduated cum laude from Dartmouth College with a distinction in economics. He also holds an MBA from Stanford GSB. Don is a member of the National Association of Industrial and Office Parks (NAIOP) and a Gold council member of the Urban Land Institute (ULI). He is a former trustee of the Bishop's School in La Jolla, CA where he chaired the Finance and Investment Committee and the School's Endowment Campaign. Don is a past recipient of the San Diego Business Journal's CEO of the Year award, EY's Entrepreneur of the Year award, and Real Estate Forum's Best Bosses in the Business award.