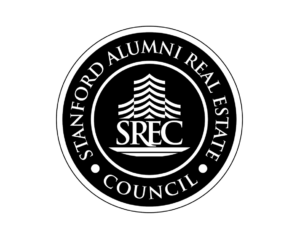 Stanford Alumni Real Estate Council (SREC)
Our SREC Members are best in-class.
Established leaders in real estate and the built environment, they come together with their peers and fellow alums to inspire and challenge one another to move their industries forward. They collaborate, support each other, and equally important, have fun together.
SREC members develop the minds that will shape the built environment of tomorrow with their financial support of SPIRE and their vital role in its student initiatives.
Interested in becoming an SREC member? Inquire Here.
Return to Directory
Preferred Name: Rob

Last Name: Hollister

Degree String (Type, Year): (MBA '96)

Job Title: Co-Founder

Company Name: Bayhill Ventures, LLC

Bio: Rob Hollister is a Partner of Bayhill Ventures, LLC, a real estate development and investment firm headquartered in San Francisco which he co-founded in 2023. Drawing on more than 50 years of experience doing complex projects for some of the largest real estate firms in the United States, Bayhill is focused on opportunistic and value-added projects in the Pacific and Mountain West. Prior to Bayhill, Rob had overall responsibility for The Sobrato Organization's real estate activities, including 15 million square feet of existing properties and a development pipeline of 3 million square feet. Prior to joining TSO, Rob served Hines for 17 years, as Senior Managing Director for Asia and previously, the Pacific Northwest, contributing to the development of more than 14M square feet of commercial and residential real estate. Rob earned his AB degree from Dartmouth College and his MBA from the Stanford Graduate School of Business and is a member of the Stanford Real Estate Council.