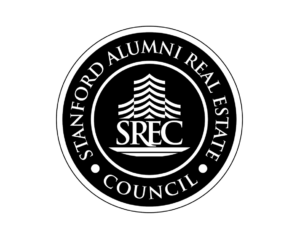 Stanford Alumni Real Estate Council (SREC)
Our SREC Members are best in-class.
Established leaders in real estate and the built environment, they come together with their peers and fellow alums to inspire and challenge one another to move their industries forward. They collaborate, support each other, and equally important, have fun together.
SREC members develop the minds that will shape the built environment of tomorrow with their financial support of SPIRE and their vital role in its student initiatives.
Interested in becoming an SREC member? Inquire Here.
Return to Directory
Preferred Name: Jeff

Last Name: Birdwell

Degree String (Type, Year): ('82, MS '83)

Job Title: Managing Director, Commercial Development

Company Name: Sares Regis Group of Northern California

Bio: Jeff Birdwell manages the commercial division of Sares Regis Group of Northern California, overseeing office, R&D, industrial and retail developments. Jeff has developed and advised clients on over 20 million square feet of development projects. Prior to joining the San Mateo office in 1994, Jeff began his tenure in 1987 at the affiliate Sares-Regis Group, where he was responsible for development activity in the Los Angeles/Ventura County regional office. Jeff has a Bachelor of Science in civil engineering and a master's in civil engineering, construction engineering and management from Stanford and a Bachelor of Arts in economics from Claremont Men's College. He is also an adjunct lecturer consulting associate professor in civil and environmental engineering at Stanford, leading a 6-week graduate-level course in Real Estate Development (1997-present).