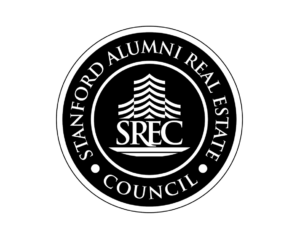 Stanford Alumni Real Estate Council (SREC)
Our SREC Members are best in-class.
Established leaders in real estate and the built environment, they come together with their peers and fellow alums to inspire and challenge one another to move their industries forward. They collaborate, support each other, and equally important, have fun together.
SREC members develop the minds that will shape the built environment of tomorrow with their financial support of SPIRE and their vital role in its student initiatives.
Interested in becoming an SREC member? Inquire Here.
Return to Directory
Preferred Name: Rick

Last Name: Holmstrom

Degree String (Type, Year): ('79)

Job Title: Founder & Managing Partner

Company Name: Menlo Equities

Bio: Rick is Founder and Managing Partner of Menlo Equities, a real estate investment and development company headquartered in Menlo Park, CA. Rick is a member of the Policy Advisory Board of the Fisher Center for Real Estate and Urban Economics at UC Berkeley, a trustee of The Nueva School, and a member of the Stanford Live Advisory Board. Rick was a director of MB Financial (acquired by Fifth Third Bancorp, NYSE: FITB), a director of New Resource Bank (acquired by Amalgamated Bank, NYSE: AMAL), and a director of Buena Vista Fund Management LLC. Rick has also served as President of the Silicon Valley Chapter of the National Association of Industrial and Office Properties and as a Director of the Stanford Alumni Association. In addition to his undergraduate degree from Stanford, Rick holds an MBA from UC Berkeley. He lives in Woodside, California.