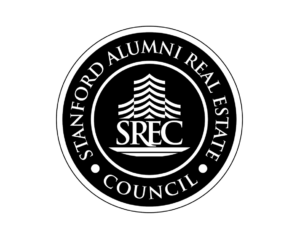 Stanford Alumni Real Estate Council (SREC)
Our SREC Members are best in-class.
Established leaders in real estate and the built environment, they come together with their peers and fellow alums to inspire and challenge one another to move their industries forward. They collaborate, support each other, and equally important, have fun together.
SREC members develop the minds that will shape the built environment of tomorrow with their financial support of SPIRE and their vital role in its student initiatives.
Interested in becoming an SREC member? Inquire Here.
Return to Directory
Preferred Name: Greg

Last Name: Hartman

Degree String (Type, Year): (MBA '84)

Job Title: Founder & Managing Member

Company Name: ProspectHill Group

Bio: Greg formed ProspectHill Group in 2013 as a private real estate investment firm based in San Francisco. Since its formation, ProspectHill has invested in a diverse range of commercial real estate with a combined gross asset value in excess of $3.5 billion. These investments include deep value add, multiple product types and various geographic markets. From 2003 to 2013 Greg was a founding managing member of Rockpoint Group, a global real estate private equity investment firm. At Rockpoint and Westbrook, he was involved in all aspects of those firms' activities and helped direct the deployment and asset management of $10 billion of equity capital through eight discretionary real estate vehicles. Over 18 years, these vehicles have controlled over $40 billion of diverse real estate assets in the US and globally. Greg received an AB from Dartmouth College in 1980 and an MBA from the Stanford Graduate School of Business in 1984.