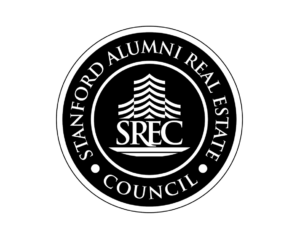 Stanford Alumni Real Estate Council (SREC)
Our SREC Members are best in-class.
Established leaders in real estate and the built environment, they come together with their peers and fellow alums to inspire and challenge one another to move their industries forward. They collaborate, support each other, and equally important, have fun together.
SREC members develop the minds that will shape the built environment of tomorrow with their financial support of SPIRE and their vital role in its student initiatives.
Interested in becoming an SREC member? Inquire Here.
Return to Directory
Preferred Name: Josh

Last Name: Stech

Degree String (Type, Year): ('08, MA '09)

Job Title: Co-Founder & CEO

Company Name: Sundae

Bio: Josh started Sundae to help homeowners get a better outcome when selling off-market. With a career at the intersection of technology and residential real estate, he's seen firsthand the opportunity to create a new type of business that wins by doing the right thing for the seller. Since founding Sundae in late 2018, $135M of venture capital has been raised. Prior, he was Founding Partner and SVP of Sales at LendingHome, an online mortgage bank specializing in short-term residential bridge loans. He helped the company outperform veteran business in LendingHome's category as the company scaled to 350 employees and $150M in venture funding. He was Co-Founder and CFO of Purpose Built Investments, a residential real estate private equity firm. Josh launched 3 investment funds for the company focused on buying, renovating, and selling houses as well as bridge lending, executing more than 1,200 transactions. He graduated with honors from Stanford with a BA in Economics, Spanish, and MA in Latin American Studies.