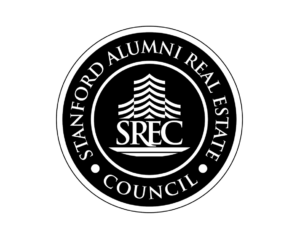 Stanford Alumni Real Estate Council (SREC)
Our SREC Members are best in-class.
Established leaders in real estate and the built environment, they come together with their peers and fellow alums to inspire and challenge one another to move their industries forward. They collaborate, support each other, and equally important, have fun together.
SREC members develop the minds that will shape the built environment of tomorrow with their financial support of SPIRE and their vital role in its student initiatives.
Interested in becoming an SREC member? Inquire Here.
Return to Directory
Preferred Name: Fred

Last Name: Allen

Degree String (Type, Year): ('61)

Job Title: Founder Emeritus

Company Name: Allen Matkins

Bio: Fred is one of the premier real estate and finance attorneys in America. He is the Founder Emeritus of Allen Matkins, a full-service business and litigation law firm with 225 attorneys in five offices in California. For 45 years, he has been counsel to many of the nation's most prominent development and investment companies in connection with hundreds of successful major projects in California, Hawaii, throughout the country, Asia and the Pacific Rim. He is active in Urban Land Institute (ULI), Real Estate Roundtable in Washington D.C., and Board of Overseers of the Hoover Institution at Stanford University. After Stanford, Fred was a Naval Officer aboard an aircraft carrier before attending law school at UC Hastings.