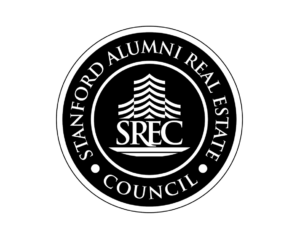 Stanford Alumni Real Estate Council (SREC)
Our SREC Members are best in-class.
Established leaders in real estate and the built environment, they come together with their peers and fellow alums to inspire and challenge one another to move their industries forward. They collaborate, support each other, and equally important, have fun together.
SREC members develop the minds that will shape the built environment of tomorrow with their financial support of SPIRE and their vital role in its student initiatives.
Interested in becoming an SREC member? Inquire Here.
Return to Directory
Preferred Name: A.J.

Last Name: Agarwal

Degree String (Type, Year): (MBA '92)

Job Title: Senior Managing Director

Company Name: Blackstone

Bio: A.J. Agarwal is a Senior Managing Director in Blackstone's Real Estate Group, where he launched Blackstone's U.S. Core+ real estate investing business, with over $125 billion of equity under management today. A.J. joined Blackstone in 1992 and is a member of the Firm's Real Estate Investment Committee. Most recently, he served as President and Director of Blackstone Real Estate Income Trust, Blackstone's largest investment vehicle with over $65 billion of market capitalization and over $125 billion of real estate assets. Prior to launching Blackstone's Core+ real estate investing business in 2014, A.J. was Co-Head of U.S. Acquisitions for Blackstone's opportunistic equity investing business and he oversaw more than $50 billion of real estate investments across all real estate classes. A.J. graduated from Princeton University, where he studied Politics and graduated magna cum laude and Phi Beta Kappa, and received his MBA from Stanford University Graduate School of Business.