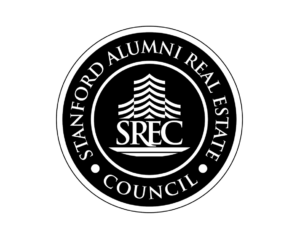 Stanford Alumni Real Estate Council (SREC)
Our SREC Members are best in-class.
Established leaders in real estate and the built environment, they come together with their peers and fellow alums to inspire and challenge one another to move their industries forward. They collaborate, support each other, and equally important, have fun together.
SREC members develop the minds that will shape the built environment of tomorrow with their financial support of SPIRE and their vital role in its student initiatives.
Interested in becoming an SREC member? Inquire Here.
Return to Directory
Preferred Name: Bob

Last Name: Foley

Degree String (Type, Year): ('81)

Job Title: Partner

Company Name: TPG Real Estate

Bio: Bob is a partner of TPG Real Estate, and CFO of TPG RE Finance Trust ('TRTX'), an NYSE-traded commercial mortgage REIT with total assets of $5.0B and equity capitalization of $1.5B. Previously, Bob directed US-based CRE credit investment activity for Sixth Street Partners LP ('SSP'), a $47B AUM special situations firm previously affiliated with TPG. Bob was a co-founder, CFO and later COO of Gramercy Capital Corp. (NYSE: GPT), a REIT with over $8B of debt and net lease investments later acquired by Blackstone. Previously, he was co-head of high yield commercial real estate debt for Goldman, Sachs & Co.'s special situations group, and led the commercial real estate capital markets business at Bankers Trust Company (since merged with Deutsche Bank). He began his career with Touche Ross & Co. in San Francisco. Bob earned his BA from Stanford and MBA from The Wharton School. He serves on the Executive Committee of the Board of Governors of CREFC, and is a member of many real estate industry groups.