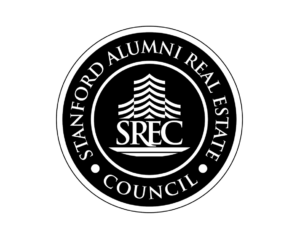 Stanford Alumni Real Estate Council (SREC)
Our SREC Members are best in-class.
Established leaders in real estate and the built environment, they come together with their peers and fellow alums to inspire and challenge one another to move their industries forward. They collaborate, support each other, and equally important, have fun together.
SREC members develop the minds that will shape the built environment of tomorrow with their financial support of SPIRE and their vital role in its student initiatives.
Interested in becoming an SREC member? Inquire Here.
Return to Directory
Preferred Name: Robin

Last Name: Bolz

Degree String (Type, Year): (MBA '89)

Job Title: Head of Commercial Real Estate Strategy

Company Name: JPMorgan Chase

Bio: Robin is Managing Director and Head of Commercial Real Estate Strategy at JPMorgan Chase, although his background isn't strictly banking or real estate. In the 80s, he worked for large electronics firm in Silicon Valley, then went on to earn his MBA from Stanford GSB. From there he worked at Microsoft in the early 90s, where he was exposed to a wide range of business opportunities and challenges over a 13+ year tenure. Next, he accepted a position at a bank working with a long-time friend who ran the commercial real estate business there. The bank was ultimately purchased by JPMC which provided Robin with a tremendous platform for exploring and implementing new ideas, as banking and commercial real estate both move toward digital futures. Robin's broad experience in leading technology firms has positioned him well to help guide JPMC's CRE business into the future. Robin highly values collaboration and the free and open exchange of ideas, strongly believing that this results in optimal outcomes.