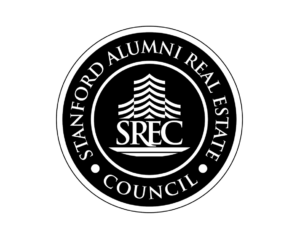 Stanford Alumni Real Estate Council (SREC)
Our SREC Members are best in-class.
Established leaders in real estate and the built environment, they come together with their peers and fellow alums to inspire and challenge one another to move their industries forward. They collaborate, support each other, and equally important, have fun together.
SREC members develop the minds that will shape the built environment of tomorrow with their financial support of SPIRE and their vital role in its student initiatives.
Interested in becoming an SREC member? Inquire Here.
Return to Directory
Preferred Name: Emi

Last Name: Adachi

Degree String (Type, Year): ('06)

Job Title: Director, North America Research & Co-Head, Global Research Operations

Company Name: Heitman

Bio: Emi Adachi is the Director of North American Research and Co-Head of Global Research Operations. She is an equity owner of the firm. Emi researches property market, macroeconomic, and capital market trends and oversees strategy development and underwriting for all North American private equity and debt investments. She manages a team of research professionals and oversees ongoing support for Heitman's portfolio, including asset valuations, business plans, and hold/sell analyses. Additionally, Emi analyzes demographic and technological trends and their impact on real estate investment strategy and portfolio construction. Emi received a BA with honors in Urban Studies from Stanford University. She is a member of the ULI Global Exchange Council, Stanford Alumni Real Estate Council, NAIOP Investment Management Forum, and Lambda Alpha International Ely Chapter.