Seattle Aquarium Tour
Sep 22, 2022 5:00PM—7:30PM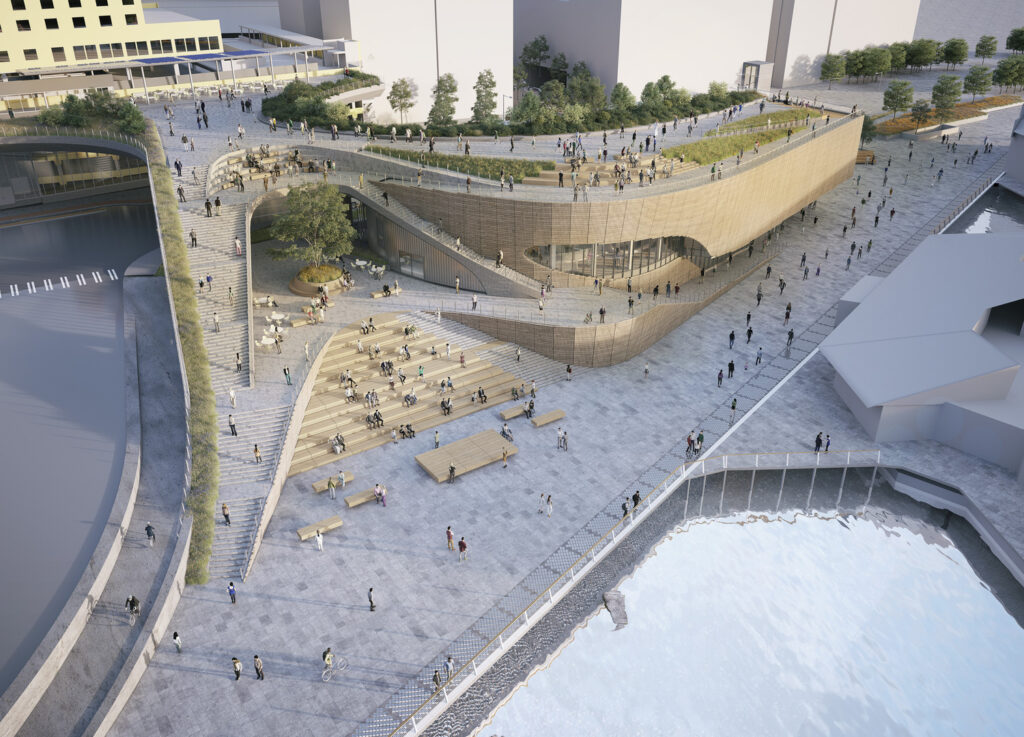 Join us for a tour of the renovated Seattle Aquarium on Thursday, September 22nd at 5:00 p.m. More details to come shortly, but please join our interest list below to stay up to date.

---
The new Ocean Pavilion will be a unique facility, integrating a complex building program into Seattle's dynamic urban context. Guided by Seattle Aquarium's mission to inspire conservation of the marine environment, the new facility establishes the context for an ocean ethic, focusing on global stories like climate change and ocean acidification. Exhibits rooted in the ecosystem of the Coral Triangle and Indo-Pacific region highlight the interconnectivity of the ocean with local waters, extending the framework of "community" to include the marine environment and inspiring visitors to meaningfully connect the welfare of the Puget Sound to the greater Pacific Ocean.
The approximately 50,000-square-foot Pavilion will be sited adjacent to the existing Seattle Aquarium at the intersection of pedestrian linkages between the new Seattle Waterfront, downtown and historic Pike Place Market. A series of pathways—including the broad promenade of the Overlook Walk and Bay Steps—and vertical connections between multiple levels of public plazas unite the activity of the waterfront with the bustling heart of downtown Seattle, featuring successive views to the Puget Sound and beyond. Inside the Pavilion, a 325,000-gallon warm-water tank will house sharks, rays and other larger species. Smaller "jewel" tanks and dynamic exhibits will incorporate new technologies to collectively communicate the Pavilion's Ocean ethic conservation story. An open gathering and viewing space adjacent to the large tank will provide flexible space capable of hosting special events for approximately 200 people. The program also includes gathering spaces for smaller groups participating in hands-on education activities and guided interpretation.