Join SPIRE for a Deep Dive into the Capitol Riverfront Neighborhood!
May 11, 2023 5:00PM—8:00PM
Location
1250 Half St SE, Washington, DC 20003
Event Contact Alex Forhan | Email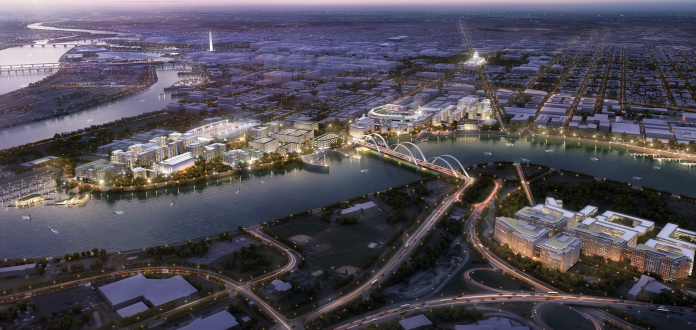 Over the past two decades, the Capitol Riverfront Neighborhood has transformed from largely industrial to a growing and thriving urban hub, home to the Washington Nationals (Nationals Park), The Yards and Canal Parks. But with life in the District changing dramatically due to the pandemic and remote working as well as other demographic trends, Capitol Riverfront is exploring how best to evolve to remain a continued center of vibrant activity in this post-pandemic world.

We will explore the evolution of the area in a thought-provoking conversation with moderator Michael Stevens (President at Capitol Riverfront BID), Jair Lynch (President/CEO at Jair Lynch Real Estate Partners), Konrad Coutinho (Senior Director, Strategic Partnerships at Washington Nationals), Aliya Khan (VP of Design, Lifestyle Brands at Marriott International) and Stefan Vasilis (COO at Mission Group)

Post tour and presentation, enjoy drinks, appetizers and networking with your local SPIRE community on the rooftop of The Kelvin. 

We hope to see you there!

Date: Thursday, May 11th, 2023
Time: 5:00 pm – 8:00 pm
Location: 1250 Half St SE, Washington, DC 20003
Price: Includes tour, presentation, light apps and drinks
SPIRE Member: $85*
General Admission: $95

(*In order to access member pricing, you must first LOGIN and be an active SPIRE/SREC member. If you need to request a new password for your account, that can be done HERE. If you don't receive your password reset email, please check your spam folder.)

With the event less than a month away, SPIRE is not able to provide any refunds.
Please reach out to Alex Forhan with any questions.