Fulton Labs Tour
Mar 30, 2023 5:00PM—8:00PM
Location
400 N Aberdeen
Event Contact Alex Forhan | Email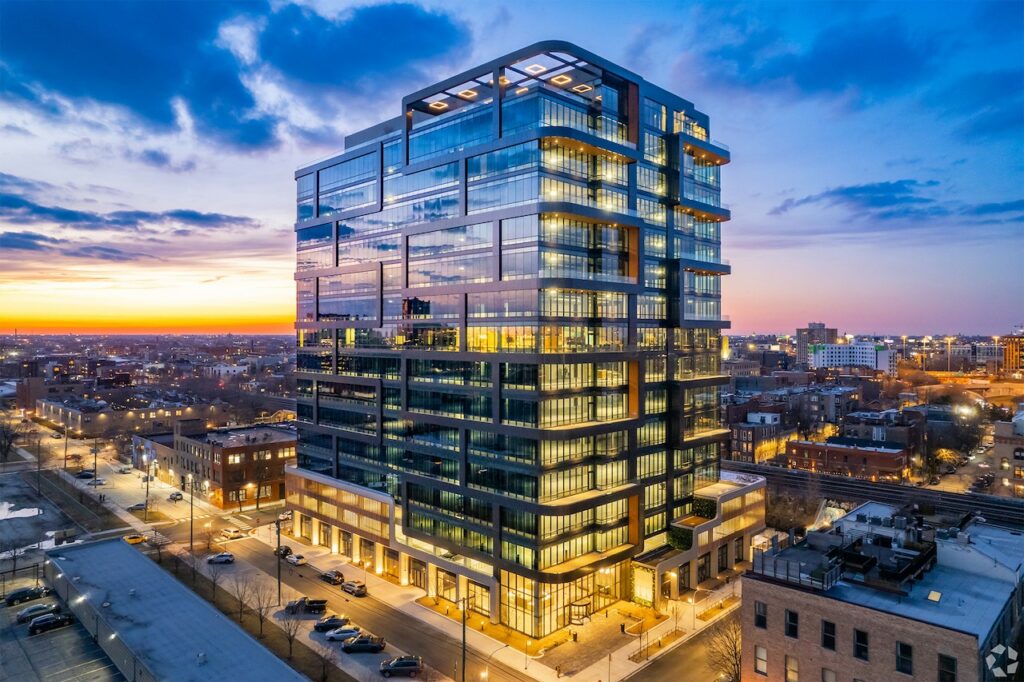 Join SPIRE and Trammell Crow Company for a private tour of Fulton Labs!
Located in the heart of the Fulton Market neighborhood, Fulton Labs provides a remarkable combination of innovative R&D lab space infrastructure and business amenities. Trammell Crow's Morgan Baer Blaska (MBA '19) will provide an inside look into Chicago's life sciences industry, including a tour of the building and one of its prominent labs.
Post tour, enjoy appetizers, drinks, and networking with your local SPIRE community, including SPIRE Board Chair Jeff Jacobson ('83, MA '84) and Board Member Shallene Gross (BA'06, MBA '10).
We hope to see you there!
Date: Thursday, March 30th, 2023
Time: 5:00 pm – 8:00 pm
Location: 400 N Aberdeen
Price: Includes tour, appetizers, and drinks
SPIRE Member: $85*
General Admission: $95
(*In order to access member pricing, you must first LOGIN and be an active SPIRE/SREC member. If you need to request a new password for your account, that can be done HERE. If you don't receive your password reset email, please check your spam folder.)
With the event less than a month away, SPIRE is not able to provide any refunds.
Please reach out to alex@spirestanford.org with any questions.